The Leaders and Members of Our Congregation
About Pastor Ted & Gayle Haggard
Ted Haggard is the founding pastor of St. James Church in Colorado Springs, CO, the second church he and his wife, Gayle, have started since their marriage in 1978.
Their first church, New Life Church, enjoyed 22 consecutive years of double-digit growth, primarily through conversions, and grew from 20 people meeting in the basement of their home to 14,000 people meeting on a $60 million campus. Ted served as president of the 30-million-member National Association of Evangelicals (NAE) from 2003–2006. During these years, he often represented evangelicalism in the media and with world leaders. He also built The World Prayer Center and worldprayerteam.org, which was the largest network of praying believers in the world coordinated at the World Prayer Center. In addition, he founded the Association of Life-Giving Churches, which merged with the Association of Related Churches in 2006. In 2006, Ted resigned from all leadership positions for a period of healing and restoration.
Four years later, in the summer of 2010, Ted and Gayle started St. James Church in their barn before purchasing an office building and auditorium for weekly services. Gayle released a New York Times best-selling book titled Why I Stayed in 2010 and her second book, Courageous Grace, in 2013.
Pastor Ted is a Bible teacher with an emphasis on New Testament solutions to the human condition. His Bible teaching is informed by biblical scholarship, Choice Theory (Glasser), Attachment Theory (Johnson), and the DISC Personality Profile System (Rohm). Ted has been an ordained Southern Baptist since 1978.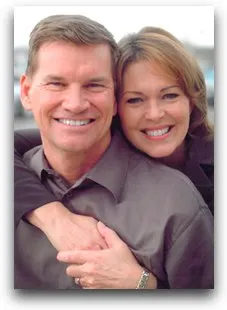 Ted and Gayle live in Colorado Springs, where three of their five children, Jonathan, Alex, and Elliott, also live. Their daughter, Christy, and her husband, Javier, live in Pennsylvania with their son, Sebastian. Ted and Gayle's son, Marcus, and his wife, Sarah, live in Highlands Ranch, Colorado, with their four children, Hadessah, Norah, Emerson, and Ariella.
Ted did his undergraduate work at Oral Roberts University, studied masters level counseling at the University of Phoenix, and received an honorary Doctor of Divinity degree from Colorado Christian University.
Media Director - Dave Noblit
Children's Ministry Director - Kim Garcia
Pastor - Jack Woloshun
Pastor - Jonathan Haggard
Saint James Church, Pastor and Director, The Barn Church, Senior Pastor
Women's Pastor - Gayle Haggard
Senior Pastor and Men's Group Leader - Ted Haggard